T.C. Carson Was Fired From Living Single In 1998, But Despite Being 'Written Off' The Actor Is Still Acting 24 Years Later
Chicago's own Terrence C. Carson, professionally known as TC Carson, has been active in Hollywood for 32 years. So pretty much, he isn't new to this, but true to this. While he may not have been a mainstay on television and film screens in recent years, Carson's previous work has remained in the hearts and minds of many.
That's why it was unfortunate to hear of TC Carson's untimely departure from the groundbreaking series. It has been over two decades since Living Single has gone off-air, and the actor is breaking his silence on why he was ousted just before its fifth and final season.
aaaaaaaaa
Thanks to Living Single, a vast majority of television watchers were introduced to actor TC Carson. It started in 1993 when "Kyle Barker" officially entered millions of households, along with a cast of stunning African American actors. But Carson gained acting experience before landing his breakout role.In 1991, TC Carson starred in the film Livin' Large alongside Loretta Devine and In The House actress Lisa Arrindell Anderson. In the movie, Carson portrayed a man named Dexter Jackson with dreams of becoming a news reporter. It was both his first film and starring role.
Following this, Carson landed his first television gig as a primary cast member of Fox's comedy-drama series Key West. But that show would only last for one season. After that, however, TC Carson's time on television was about to shift significantly. The actor recalled auditioning for the series during an interview with Vlad TV.
According to TC Carson, him being Kyle Barker almost didn't happen. After auditioning, he says that producers told him "thanks, but no thanks." Then, an unexpected phone call from producers saw him returning for a screen test, and within two days, he was working.
Fans grew to know and love TC Carson as Kyle Barker as he remained from the inaugural episode until a point in season four. Then, all of a sudden, the suave and debonair, sharp-witted character was no more, save for an additional appearance later in the fifth season. According to the actor's conversation with Comedy Hype, he was "fired" from the show less than two minutes after the episode of him moving to London aired.
TC Carson revealed that the cast would go to the producers when various issues abounded, but he acted as the spokesman. He shared that producers eventually called him in the hopes that he could steer the cast from speaking up about problems. "You're the one they listen to," they said.But Carson was unwilling because he, too, shared the same issues as the rest of the cast. The actor believes that his refusal to bend caused him to be let go. "Part of it is, even now, if you're African-American, you shut your mouth and do your job," said TC Carson. He was speaking about certain producers in Hollywood that look at Black actors and actresses speaking up as "ego."
That may have been the end of his run on Living Single, but Carson's work was far from over. In 1997, he appeared alongside James Belushi and Tupac Shakur in the action thriller film Gang Related. The following year he starred in the indie educational romantic comedy, Relax… It's Just Sex.  The actor returned to television in 1999 for an appearance in an episode of The Jamie Foxx Show. Then in 2000, TC Carson starred in the highly successful film U-571. He was also cast in Final Destination 2 in 2003, notching another lucrative movie under his belt.
TC Carson found much success in the animated world as a voice actor. He had a recurring role in Fox's Life With Louie and appearances on Rugrats and Clifford the Big Red Dog. In 2005, Carson voiced multiple characters, including "Mace Windu" – famously portrayed by Samuel L. Jackson in the movies, on Cartoon Network's Star Wars: Clone Wars. Its success led to another Cartoon Network spin-off from 2008 to 2014, in which he reprised his role. He appeared again in 2020 for the show's final season on Disney+.  And in 2016, Carson starred in the direct-to-video release Justice League vs. Teen Titans.TC Carson also has done extensive work in video games. The actor has over 20 years on his resume voicing various video game characters in multiple Star Wars, Tron, and God of War series, among others.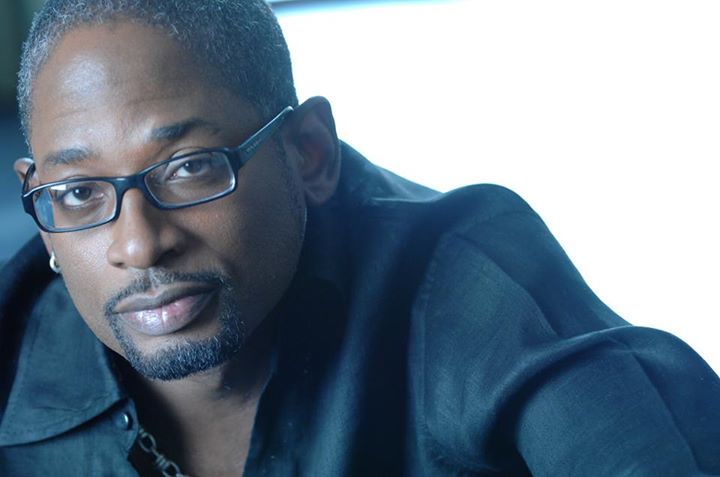 According to TC Carson's IMDB page, we haven't seen the last of the actor. He recently wrapped filming on the upcoming movie Onyx the Fortuitous and the Talisman of Souls, which is in post-production. He can also be seen as the star of the film Gaslight, currently on Apple TV and soon to debut on Amazon Prime.
Also in post-production are the films A Wesley Christmas, which co-stars Dorien Wilson from The Parkers, and the thriller film Hunther. In addition, the actor was announced via Deadline as one of the leads in the upcoming podcast series Free to Fall, alongside Marsai Martin. Finally, he's confirmed to be a star in the forthcoming drama film Coffee Pot with Karen Malina White and Crystal Fox.