NBA Star Jordan Poole Dating ICE SPICE… Takes Her On A $500K Shopping Spree On First Date! (DETAILS)
NBA star Jordan Poole is reportedly dating female rapper Ice Spice… And treated her to a full day of extravagant shopping on their FIRST DATE!
Here's the full tea…
Earlier this week, rumors began circulating on the internet about NBA star Jordan Poole dating female rapper Ice Spice born Isis Naija Gaston. And since then, there's been more and more people claiming that the two are definitely dating.
Image: distractify
The first to report the news was Twitter user @ButtcrackSports who confirmed that Jordan and Ice Spice were a THING.
"She was spotted with Poole at a Warriors game a few nights ago," another person added in the comment section. Attached to the tweet was a clip of Ice Spice sitting courtside wearing a shirt that said "Hottest team in the NBA".
Image: reddit
Close sources have recently confirmed that Ice Spice and the Golden State Warriors player went on their first date and it was no regular dinner and movie.
Jordan, 23, who is currently making $2 million, dropped close to half a million on his first date with the 'Munch' rapper.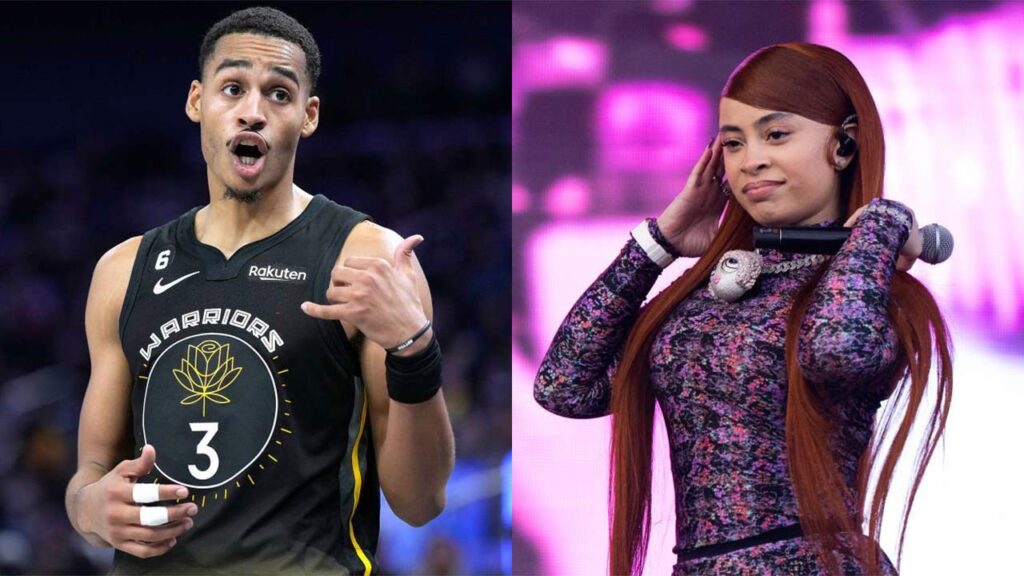 A close friend explained, "He took her shopping for a full day. They bought clothes from Gucci, Louis Vuitton, and all that."
The date wasn't over there… Reportedly, their date ended with Jordan buying a Mayback for Ice Spice.
"He bought her a new Maybach truck," the friend added.
Well, we hope to see some pictures of the couple together soon.