Bhad Bhabie has revealed that she thinks people who signed up to her OnlyFans just as she celebrated her 18th birthday deserve to be jailed.
During a recent interview with Barstool Sports, the 19-year-old – whose real name is Danielle Bregoli – offered us some insight into her OnlyFans career, stating that she started posting on the adult website as soon as she turned 18.
The host, Caleb Pressley, joked with the 'Gucci Flip Flops' rapper, saying: "The night you turned 18 you… registered to vote?", to which she laughed.
"That's not what I thought you was [sic] going to say," she said before Pressley responded back with: "Oh, you thought I was going to say you joined the military."
The interviewer earns yet another chuckle from the teen before she brings up her OnlyFans career.
"And people subscribed right away?", Pressley asked to which Bhabie says "Yeah."
Pressley then asks her: "Should they be in jail?", to which she also replies, "Yeah."
According to Forbes, Bhad Bhabie made $49 million in 2021 alone from the content subscription service platform.
"For just $24 per month, fans can access lingerie and bathing suit-clad photos of Bregoli – who encourages her subscribers to tip and receive more explicit content privately," the outlet reported.
They also added that at just 19 years old, she earns more than some Hollywood and TikTok stars including popular content creator, Addison Rae.
Of course, the comment about early subscribers deserving to go to jail sparked a heated debate online, with many slamming the social media personality for her perspective.
"Turn in the money you made off them to the authorities," wrote one Facebook user, while another added: "Her entire clientele should be in jail. If people weren't such creeps, she'd never gotten famous."
"'These guys should be in jail, but let me take their money first to support my bad habits. Ok officer, they're broke now. You can take them,'" a third stated.

Credit: Facebook


Credit: Facebook

Credit: Facebook
And the comments didn't stop there.
"It's always someone else's fault. Soooo, if she thinks it's creepy that fans were checking her out at 18, shouldn't she have either A) not got on the site at 18yrs old, or B) not have been allowed to have an Only Fans page until she was 21," this user commented.
And this person blamed both Bhad Bhabie and her fans.
"Both bad bhabie and her 'fans' are symptoms of a sick society. They should all be in jail / mental institutions / correction facilities. Take your pick," they said.

Credit: Facebook

Credit: Facebook
Bhad Bhabie initially rose to fame in 2016 when she appeared on an episode of Dr. Phil and subsequently became a meme for her iconic catchphrase: "Catch me outside, how 'bout that?"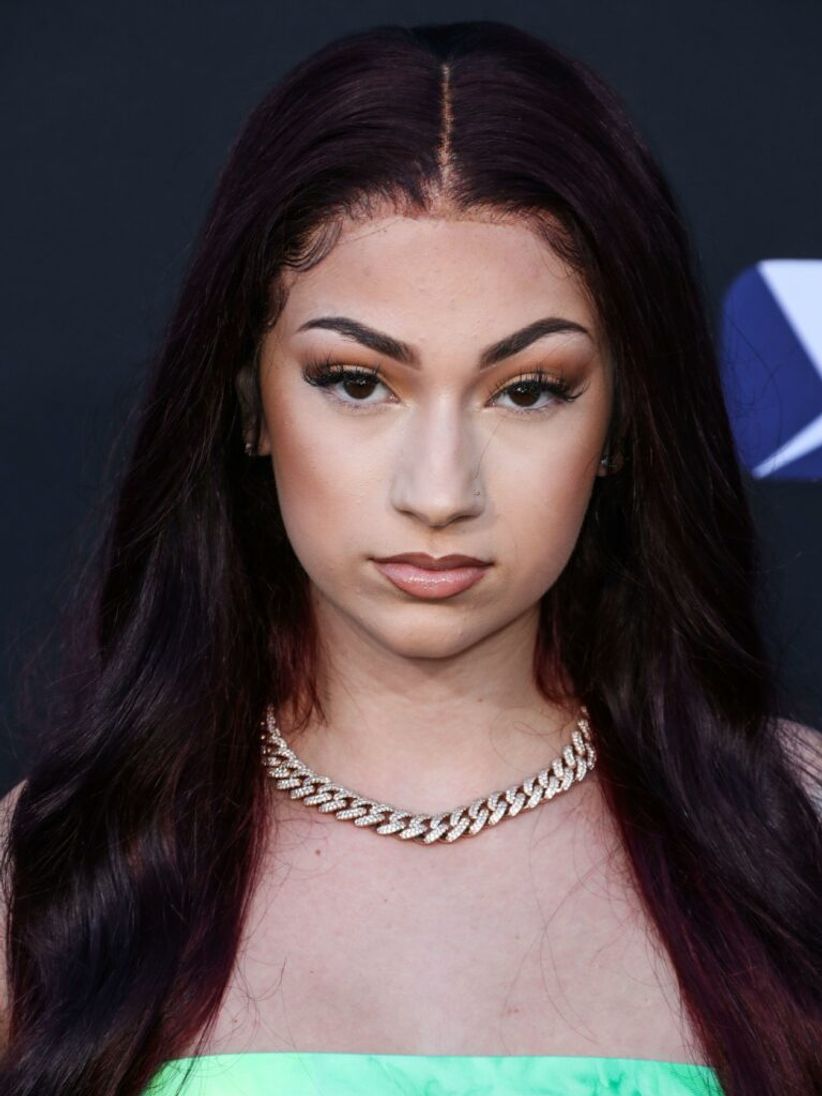 Rapper Bhad Bhabie (Danielle Bregoli) now makes serious money on OnlyFans. Credit: Sipa US / Alamy
The simple, yet clearly effective, threat led to her to internet superstardom and thus followed a career in the music industry as well as the adult entertainment industry via her work on OnlyFans.